High-Speed Phone List Management Tools
Over 12X faster than SQL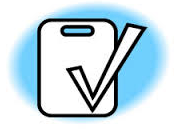 dingo is industrial strength, unlimited capacity phone number list processing software for Windows... made for the serious telemarketer. Uses simple regular flat data files of ANY size - NO complicated databases, NO programming, NO SQL. Users enjoy a >1200% speed increase over SQL (see 1st testimonial on the right).

dingo will make your list cleaning, scrubbing and organizing an absolute breeze... and at lightning speed.
(Mac users simply need a "Windows Emulator" software in order to run).

What can it do for me?
Time is money - you need your laborious list processing work done fast. Dingo consists of 4 easy, intuitive, and straightforward screens all executed at warp speed.

Check Against Do-Not-Call Lists
The cornerstone of dingo - here is where you take your lists that you wish to contact (ie. "Input Files"), and compare/scrub them against your Do-Not-Call lists. You can select just one or many Input Files, and also one or many DNC Files. Your Input Files can be just phone number, or full multi-field records (ie. Firstname, Lastname, Address, Phone, Email, Zip, etc). Further, you can choose to get the results in one of two ways:

(1) Have dingo combine ALL your Input Files together, then combine ALL your DNC files together... then compare the two. You select a new "Output File" name and to that file will be written everything that was in ALL your combined Input Files MINUS everything that was in your combined DNC files. Your original individual Input Files and DNC Files do *NOT* get altered in any way.

OR...

(2) Have dingo take EACH one of your selected Input Files, and compare/scrub ONLY that file against ALL the combined-together DNC Files you selected. The result will be written back to that individual Input File (backup of original is automatically created for safety).

Download
the free demo

Dingo comes with a suite of 10 indispensible high-speed tools to perform various manipulations on your lists. These 10 functions are:
Straight Append - Simply appends or 'tacks together' any files you specify (ie. does not sort or de-dupe... see General Purpose Sort below for that).

Delete all records containing this text - Specify a text string and any file records that contain this exact text string will NOT be written to the result file.

Add a specified extension to the end - Specify a text string and it will be tacked on to the end of every line in your specified input files.

Add a specified prefix to the beginning - Specify a text string and it will be inserted at the beginning of every line in your specified input files.

Replace this text with different text - Like doing a 'Find and Replace' in Notepad or MS Word - but MUCH faster, and file size is not a factor.

Delete all blank/empty lines from a file - Scans data files and gets rid of any blank/empty lines it finds. Empty lines can cause problems sometimes when data is normally expected.

General Purpose Sort - Lets you sort and de-dupe files of any type of data, not just phone numbers. Sort in 1 of 3 ways - Delimited Sort, Undelimited Sort, or Use Whole Record As Sort Key.

Randomizer - Completely randomizes the order of the records in your files.

Keep only 1 specific field - For use with multi-field records. Writes out to your result file only the data contained in the specific field number you choose, and ignores the rest.

Delete all non-numerics from a field - Deletes ALL characters that are NOT digits from the field number you specify. If you specify field number 0 (zero), then the entire record is stripped of all non-numeric characters. Perfect tool for ensuring that your DNC files are purely phone numbers, with no extraneous hyphens, parentheses, commas or anything else.
Please note that in the Utilites screen, you can also choose to get your results in the two ways as described above for the Check Against Do-Not-Call Lists screen.

Download
the free demo

Let's say you wanted to just quickly add a few additional phone numbers to one of your already existing very large lists, and you don't want to bother doing any tedious manual inputting or running a large sort/merge job to do so. Simply select your file name, type or paste in the phone numbers you want to add into the window (can actually be any text you wish... doesn't necessarily have to be phone numbers), and click Go!. Your phone numbers will be instantly added to your selected file and the file then will be automatically sorted in alphabetical order, with any duplicates removed.

Download
the free demo

For busy telemarketers, it doesn't get much more convenient than this: Assume that you have a few phone numbers that you need to instantly check to see if they already exist in your DNC file. You *could* use dingo's "Check Against..." screen of course, but that would mean having to make a separate new file for just these few phone numbers that you want to just quickly check. Save the main "Check Against..." screen for the big jobs - cases like these are made for the "Quik Check" screen.
Just select your DNC file, type/paste in the phone numbers you want to check in the first window at the left, and click "Go!". The ones that WERE found in your DNC file will appear in the middle window in RED type (ie. *DON'T* call them). The numbers that were NOT found in your DNC file will show up in the 3rd window in GREEN type (ie. *OKAY* to call them).

Download
the free demo



Additional Features
Simply hover mouse cursor over selected file name to get a convenient pop up hint of file contents.

Double-clicking a selected file name brings up handy Field Previewer to view field structure of file.

Will automatically keep files of those records that got "kicked out"/scrubbed.

Blazingly fast execution.

Can handle/process input files of UNLIMITED size... 50 gigs, 200 gigs, 500 gigs, whatever.

Clean, straightforward, intuitive, easy to use layout.

Complete detailed Activity Report in all screens upon completion of job.
Download the free demo and start your 14-day trial today
See in action...
Happy Users
"As you know I have been using your ListMate software for years now. Primarily for email data-basing. About a year ago, I purchased dingo to manage our fax data. It is just a *fantastic* program for all types of data functions ncluding full record fax data records and the ability to scrub full record lists against remove numbers. Before I purchased dingo, I used to use SQL Server Management Studio. We have a fax database of over 4 million records and when I used SQL it took me at least an HOUR to scrub the removes. With dingo it takes me less than 5 MINUTES! What a blessing the dingo program has been for my business. Keep up the good work Shawn!"

B.M. - Fort Lauderdale, FL, USA



"I wanted to drop you a note thanking you for ending our search for a do-not-call list management package. We are, by NO means, technical, and we are NOT the greatest with computers. We needed something simple with no learning curve. Dingo is it. We fired it up and instantly were able to use it. No learning, no fooling around. Thank you for simplicity!"

L.W. - Victorville, CA, USA



"As mentioned in our phone call to you, we didn"t want do-not-call software that files our taxes, checks our e-mail, manages our contacts and does crossword puzzles. We wanted the best and most straightforward software for managing the nationwide do-not-call lists, and our own personal "don"t call" lists, and this software does exactly what we need. Congrats on this product."

C.B. - Reddington Beach, FL, USA



"Hello, we wanted to let you know that our own internal testing of your software, and just about every other related software on the market is complete. You will be pleased to know that your software is the only one on the market that we were not able to crash, freeze or break. Here is what we did: We took all the DNC software packages on the market that we could find and we found that each one of them, except yours, failed or crashed, due to either software coding errors, size overloading or intentional user errors. Once we realized we could not crash or freeze your software under normal or semi-normal conditions, we decided to have some fun. We put in one randomly generated phone number, for each person on planet earth. (5 billion) and pressed go. Your software sorted it!!! I don"t know how you did it, but your program is completely impossible to crash, freeze or break."

T.B. - Mequon, WI, USA